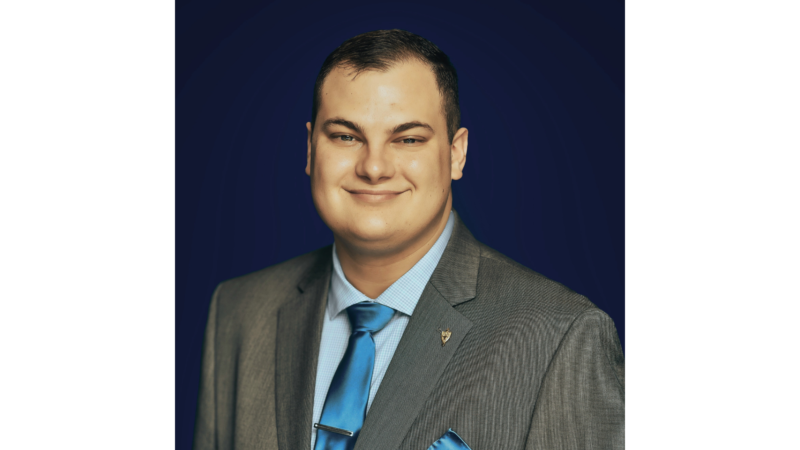 The American Osteopathic Foundation (AOF) is proud to welcome Matthew C. Stokell, OMS II, as the Council of Osteopathic Student Government Presidents (COSGP) representative on the AOF Board of Directors for a two-year term that began on January 1, 2022.
Student Doctor Stokell is in his second year of medical school at Sam Houston State University College of Osteopathic Medicine(SHSU-COM), where he works as a teaching assistant in the school's Osteopathic Manipulative Medicine (OMM) lab. He earned a B.S. in biology in June 2020 from East Texas Baptist University, graduating Summa Cum Laude.
His leadership on the SHSU-COM campus includes terms as Student Council Vice President and representing his school on the COSGP, working with student leaders across the country on programs and resources that benefit osteopathic medical students.
Student Doctor Stokell currently serves as treasurer for the SHSU Emergency Medicine Student Association, faculty coordinator for its Christian Medical and Dental Association, and alternate representative to the Texas Osteopathic Medical Association. He has participated in research involving early OMM intervention in concussion protocol and is an active member of many professional organizations.
"Matthew has a hands-on approach and extensive history of coordinating fundraising events, both local and national. He brings this real-world student perspective, coupled with tested leadership experience, to the Board as we continue to grow and enrich AOF scholarship opportunities," says AOF CEO Rita Forden.
Student Doctor Stokell calls this position "a perfect opportunity to be of service to others" and looks forward to helping the AOF "advance Osteopathic medicine through scholarships, grants, and other philanthropic endeavors."